2 Drive the Zion-Mount Carmel Highway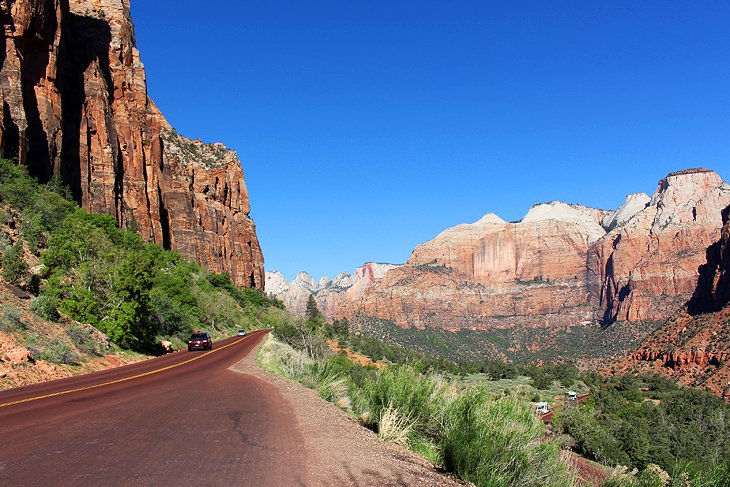 The Zion-Mount Carmel Highway, which runs through the park from the South Entrance to the East East, is arguably as scenic as the Zion Canyon Scenic Drive, but provides a starkly different perspective as it winds high above the valley for dramatic views from one side of the valley to the other. The road hugs the cliff wall as it climbs up on the mountainside. After a steady climb, the road passes through a narrow 1.1-mile tunnel. The tunnel is not wide enough for RVs to pass, so traffic is held back in one direction when RVs are entering the tunnel. RV drivers must pay a fee when they enter the park in order to pass through the tunnel.
Immediately after exiting the tunnel on the east side is the parking area for the Canyon Overlook Trail, a one-mile round-trip hike to an incredible viewpoint over the valley. Beyond this point, the landscape changes to rolling ridged mountains of orange and cream colors. This side of the park is higher, often cooler, and home to a scattering of large pine trees.
Roadside pullouts offer convenient observation areas all along this drive. The shuttle does not operate along this route.